Metal detector TDK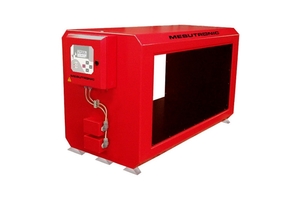 Metal detector for installment on the conveyer belt, vibrating feeder, material chute or throughs man hole.
All metals both free and hidden in the material are detected
Practical, reliable and by running of many years proven technology.
Maximum level of exactness of detection even in the rough conditions of industry
Preservation of valuable production technology and monitoring of porduction processes.
Made-to-measure solutions with the interconnection with a reliable transport system and a discarding option.