Metal detector TDK BAR 2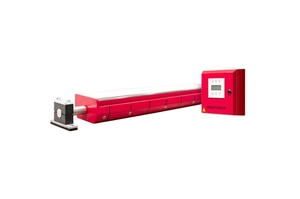 Electronic multi-segment metal detector (indicator ribbon) for unwoven textiles or foil type belts/builds. It is use for final inspection of goods or protection of high-priced production technologies.
All metals both free and hidden in the material are detected and separated automatically.
Precise and positionally exact detection of metals.
Guarantee of the highest quality of the product.
Quick disassembly thanks to poit-to-point pinning.
It fits every time – the length of the detector is optional by 150 or 300 mm.