Metal detector TDK BASIC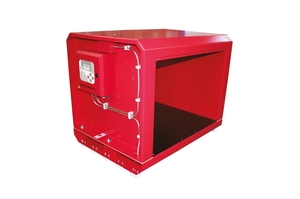 Demountable metal detector for installment on a conveyer strand, vibrating feeder or material chute.
All metals both free and hidden in the material are detected.
Reliable and in the practice proven technology.
Investment portecting a valuable machinery against penetration of metals.
High level exactness of detection evenb in the rough conditions of industry.
Quick and easy assembly.