Metal detector TDK PLATE 1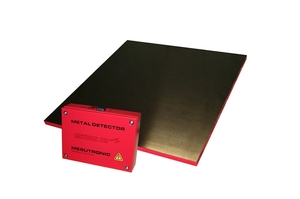 Compact flat metal detector intented to installment into light conveyer strands.
All metals both free and hidden in the material are detected.
For low filling heights of conveyers or for inspection of  hollow objects.
Without a need for a ""metal-free"" zone.
Quick and easy assembly.
Good level of exactnes of detection even in the rough conditions of industry, excellent protection of machinery despite of minimum investment costs.
Practical, reliable and by running of many years proven technology.