Metal detector TDK VIBRO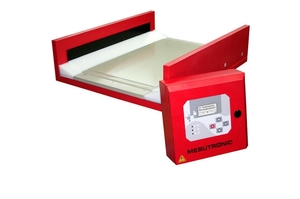 Metal detector for a direct installment into the conduit of vibrating feeder..
All metals both free and hidden in the material are detected
Reliable preservation of the machinery thanks to high sensitivity of the detector.
Quick and easy assembly.
Minimum investment costs.
Suitable solutions for all common types of vibratory cinduits.
Practical, reliable and by running of many years proven technology.