Metal detector TDK WOOD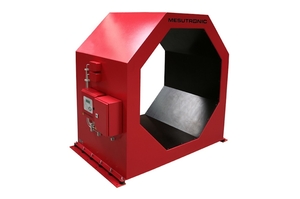 Detection of metals coming from the tree trunks in the wood processing plants and saw-mills.
All metals both free and hidden in the material are detected
Minimum space demands thanks to the reduced "metal-free" zone.
The highest level of exactness of detection even in the rough ambient of a wood processing plant.
Effective preservation and elimination of cut offs caused by the damage of the saw bands.