Metal detector PDK PHARMA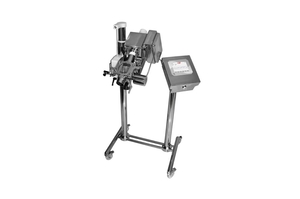 Mobile metal detector for tablets/film coated tablets. The highest hygienic standard thanks to covering and separating mechanis made of AISI 3161 stainless steel. All parts entering the contact with the product can be disassembled quickly without the use of the tools so that optimum and easy cleaning is possible. Pipeline diameter DN50. All metal particles are detected and it is both off-shell particles and the ones in the  form of inclusions in the end product. Quick decontamination of all parts entering the contact with products being checked.
Suitable for any sort of tabletting or dust-collecting appliance.
High capacity thanks to DN50 round connecting flange.