Metal detector PDK POWDER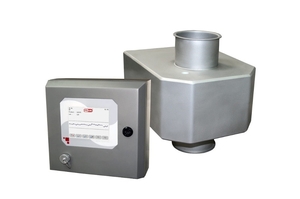 Metal detector with an opening for intallment into pressure pipeline transport apparatus. All metal particles are detected and it is both off-shell particles and the ones in the  form of inclusions in the end product.  Resistant against electromagnetic disturbance.
Impressively easy operation.
It conforms to quality requirements as per HACCP, IFS, BRC and SQF systems.
Versatile and flexible device enabling easy adaptation to the individual requirements of the client.