Metal detector PDK HEAVY-DUTY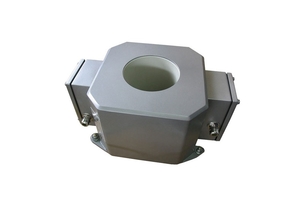 Metal detector with a round opening for installment into transport pipeline system. All metal particles are detected and it is both off-shell particles and the ones in the  form of inclusions in the end product.    
High sensitivity even in the conditions of rough industrial use.
User friendly and reliable technology proven by the use of many years.
It is used either for quality control of the product being processed or as a protection of subsequent machinery.
Individual solution on the basis of removable tube and retaining frame.