MAGNETIC SEPARATORS SOLLAU
Our magnetic separators are characterized by high-quality workmanship, attractive design, a wide range of applications, high efficiency in removing metal impurities and an affordable price. We will help you solve problems with removing unwanted impurities from products and contribute to the protection of machinery.



SEPARATORS IN STOCK
We offer a range of separators for immediate collection from stock.
FREE CONSULTATION
We will be happy to advise you on choosing the right device.
CUSTOM PRODUCTION
We manufacture and customize the separator.
BORROW OPTION
Do you want to try the product first? We offer the option of renting.
FREE MATERIAL TEST
When purchasing a separator, we will test the material for free.
MAGNETIC SEPARATORS FOR SOLID AND POWDER MIXTURES
WITH MANUAL CLEANING
A high value of magnetic induction up to 18 700 G, low energy and space requirements, industrial versatility and price affordability are the main attributes of our magnetic separators with manual cleaning for bulk materials. These separators are above used for materials with a low content of ferromagnetic particles, when the separator does not need to be cleaned more often than once per work shift.


MAGNETIC SEPARATORS FOR SOLID AND POWDER MIXTURES
WITH AUTOMATIC CLEANING
Automatic cleaning even without the termination of product flow (= smooth production operation), elimination of the human error risk (= savings in operating costs), high operating capacity and the ability to clean materials even with a very high content of ferrous tramp metal are the main reasons for the popularity of our magnetic separators with automatic cleaning for bulk materials.


MAGNETIC SEPARATORS FOR LIQUID MIXTURES
WITH MANUAL CLEANING
If you need to clean a liquid with a low percentage of ferromagnetic contaminants and you are looking for a magnetic separator with a very high efficiency induction up to 18 700 G and low weight, a separator which does not need much space and can be used also in a pressure pipeline, then you will definitely find the ideal solution among our magnetic filters with manual cleaning.


MAGNETIC SEPARATORS FOR LIQUID MIXTURES
WITH AUTOMATIC CLEANING
Our automatic magnetic filters fitted with extremely strong magnets with induction of up to 18 700 G and a pull-off force of up to 176 N are capable of cleaning even big quantities of liquid materials (up to 400 m3/h) with a high content of ferromagnetic particles in unattended operation.


RECYCLING & SORTING LINES
There are quite considerable differences in the requirements for sorting and separation lines not only between the individual industry branches but even between the production stages of the same industrial sector. That's why every separation line designed and subsequently produced by us is "tailor-made" to meet the needs of a specific client. We equip the sorting lines with our magnetic separators and, depending on the customer's needs, also with detection, crushing, feeding and transport technologies.


METAL DETECTORS
The importance of industrial metal detection is probably best demonstrated by the fact that metals are generally the most frequent contaminant in all types of processed materials. With our detectors, you can detect both magnetic and non-magnetic or stainless metal particles in bulk, pasty and liquid materials transported by free fall, under pressure or overpressure as well as on conveyor belts or chutes. In addition, our detectors are resistant to water, vibration and external electric field, what makes them ideal devices for industrial applications.


MAGNETIC SWEEPERS / MAGNETIC BROOMS
Magnetic brooms remove iron or steel objects (such as nails, screws, nuts, chips from the machining, grinding dust, etc.) from the surface of parking lots, exhibition areas, in factory halls, campsites, festival grounds - simply wherever these objects represent a certain risk and are very difficult to remove with standard methods. We also manufacture magnetic brooms for forklift trucks and special brooms designed for tidying up and cleaning large airport areas.


MAGNETS FOR JUNK COLLECTION COMPANIES
Our magnetic products for the collection and testing of metal materials find universal application in all industrial and commercial areas. However, our clients especially appreciate them when inspecting purchased materials (as thanks to our appliances they can detect even very small magnetic particles, e. g. in crushed plastics as well as in non-ferrous metals).
OTHER MAGNETIC PRODUCTS
Do you need to fix a magnetic object during its processing or transport it on a beltless magnetic conveyor? Do you need to reduce the risk of ferrous contamination from entering sensitive processing and workshop areas via foot traffic? Do you find it difficult to handle oiled steel sheets in your warehouse? Solutions not only for these requirements can be found in the "Other magnetic products" section.


RECOMMENDED PRODUCTS FROM OUR E-SHOP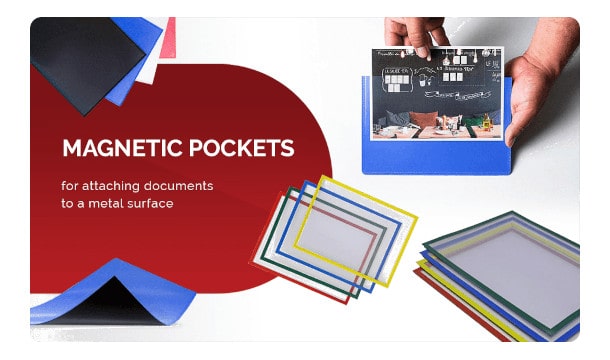 A magnetic pocket with plastic foil ensures easy placing together with the protection of the inserted document in your office, stockroom, or workshop. We offer both standard magnetic pockets and pockets with a colored magnetic frame that adheres to any ferromagnetic surface.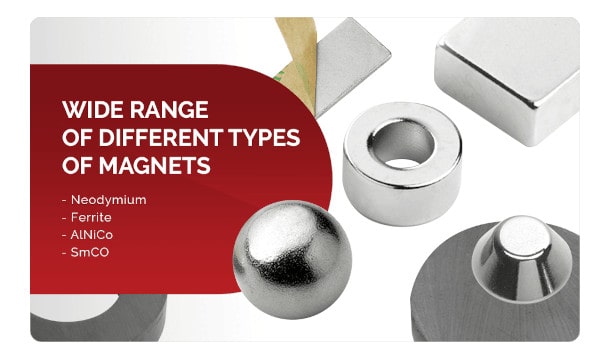 These neodymium magnets are manufactured in various shapes - cylinders, prisms, rings, rods, cones, or spheres. The neodymium magnet excels in very strong adhesion, allowing its use in very small spaces.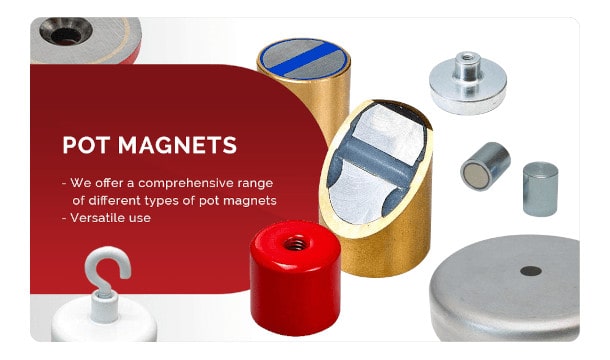 Magnetic lenses include a combination of a cylindrical magnet being placed into a metal housing. This steel housing ensures a big growth of the magnetic holding force of the magnetic core used and protects the magnet from impact, cracking, or disruption at a big temperature change at the same time.
CONTACT FORM
Do you want to write us or ask us about anything? We will be happy to put into the connection with you.
YOUR SALES REPRESENTATIVE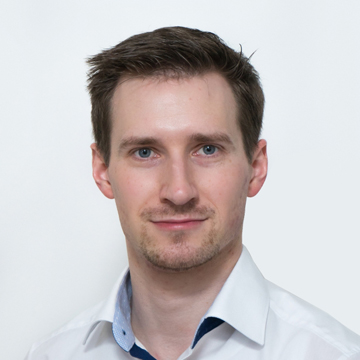 Sales department
Petr Zbranek
Sales representative Europe and the world
+420 773 323 773
petr.zbranek@sollau.cz