Rotating sampler RV
Rotating sampler RV is designed for precise extraction of representative samples from various granular bulk materials (up to the grain size of 65 mm, depending on the model of the rotating divider) as well as from semi-liquid materials. The samples acquired by the rotating sampler can be used as reference samples or for a detailed laboratory analysis, certification testing etc.
How does rotating sampler work?
The tested material is poured into the inlet opening and evenly distributed by the rotating sampler over the circumference of the lower cone. This lower cone of the rotating sampler is connected to a discharge hopper with a control pin allowing a continuous setting of the required quantity of extracted samples (= the dividing ratio).
Depending on the grain size and on the type of the rotating sampler, sampling ratio can be set from 1: 9 up to 1: 130 (the slot of the sample discharge must be set 2.5 or three times wider than the maximum grain size of the tested material). In order to achieve the best accuracy and correctness of the reference samples it is necessary to ensure a uniform supply of the tested material into the sampler.
Application of more sampling devices behind each other
If the installation height of the rotating sampler is limited, then it may be necessary to use a multiple rotating sampler (otherwise it would not be possible to acquire representative and evenly distributed samples of tested material). In case of a multiple rotating sampler there are several rotating samplers installed in a row (one after another) and the needed total dividing ratio is calculated by multiplying the dividing ratio of the first sampler by the dividing ratio of the second sampler (the prerequisite is that the first sampler must have set a lower dividing ratio than the second one). The discharge speed (of the tested material) from the first sampler must be adjusted in such a way that a uniform supply of the tested material into the second rotating sampler is ensured.
What pipeline is the rotating sampler connected to?
The rotating samplers are manufactured in diameters from 50 to 250 mm. The dimensions and modes of connection to the piping system (flange, threaded connections etc.) can be customized.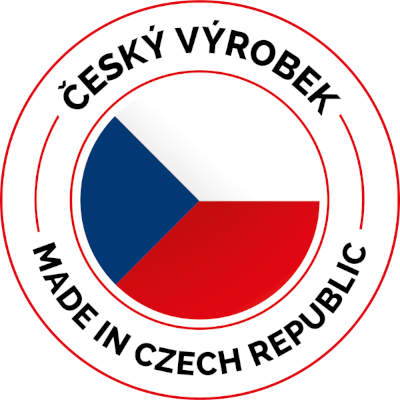 Which industrial branches can the rotating sampler be use of in?
The rotating sampler is used e.g. in cement, lime, mining, chemical, pharmaceutical and food processing industries.