AlNiCo magnets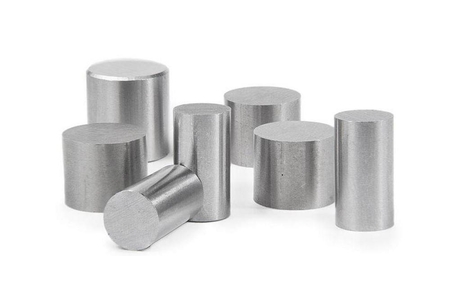 AlNiCo magnets are permanent magnets. They are an alloy of aluminum (Al), nickel (Ni), and cobalt (Co). Their greatest added value is their high-temperature resistance up to 450 °C. They are also resistant to the outdoor environment, especially to corrosion and acids. The properties mentioned above give possibilities for their application. They are weaker than neodymium magnets - they have less magnetic strength but are not as fragile.
Basic advantages of AlNiCo magnets:
High maximum working temperature
Alnico magnets can be used even at 450°C, which is an exceptional feature compared to other permanent magnets.
High corrosion resistance
AlNiCo magnets are corrosion resistant, i.e. no surface treatment is required.
Acid resistance
AlNiCo magnets are acid resistant and thus suitable for applications in demanding environments.
Long lifetime
Ifused properly, AlNiCo magnets have a long lifetime and can last for many years.
Comparison of different types of permanent magnets
A basic comparison of the different types of permanent magnets can be found in the table as follows.
| Magnet type | Holding force | Temperature resistance | Price | Chemical resistance | Corrosion resistance |
| --- | --- | --- | --- | --- | --- |
| Ferrite magnet | | 250 °C | | | |
| Neodymium NdFeB magnet | | 80 - 230 °C | | | |
| Samarium SmCo magnet | | 350 °C | | | |
| AlNiCo magnet | | 450 °C | | | |