23. 10. 2020
Magnetic grid separator with automatic cleaning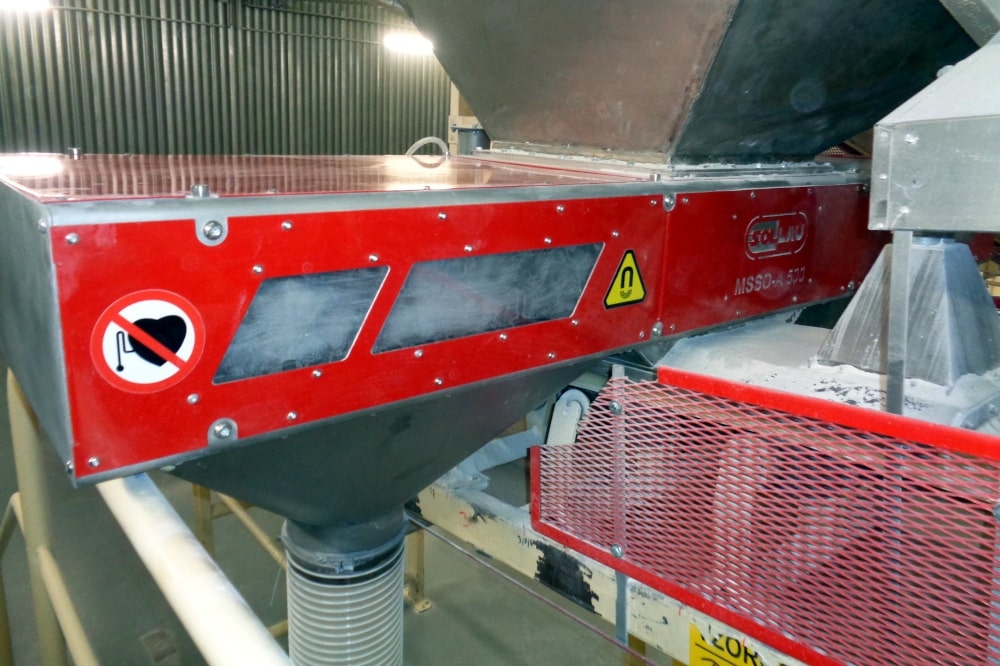 The new model series of magnetic grid  separators with automatic cleaning MSS-AC have been covering even wider range of our clients' needs:
Thanks to the four-level separation, the MSSJ-AC TARANTULA achieves extremely high separation efficiency, without the need to interrupt the material flow.
A sophisticated version of the MSSO-AC BLACK WIDOW with extremely large diameters of magnetic tubes is destined for an uninterrupted operation as well. Each of the tubes has its own drive and can be replaced individually.
The robust MSSJ-AC SCORPION is intended for those clients who need grid separators for coarser material fractions and demanding industrial applications.
---
The properties of these devices are also characterized by their names. Just as arthropods hunt a small prey in intricate underground burrows, so our magnetic separators are placed into complicated piping systems in order to capture even very small undesirable admixtures.