7. 9. 2021
Separation of aluminum Cans (case study)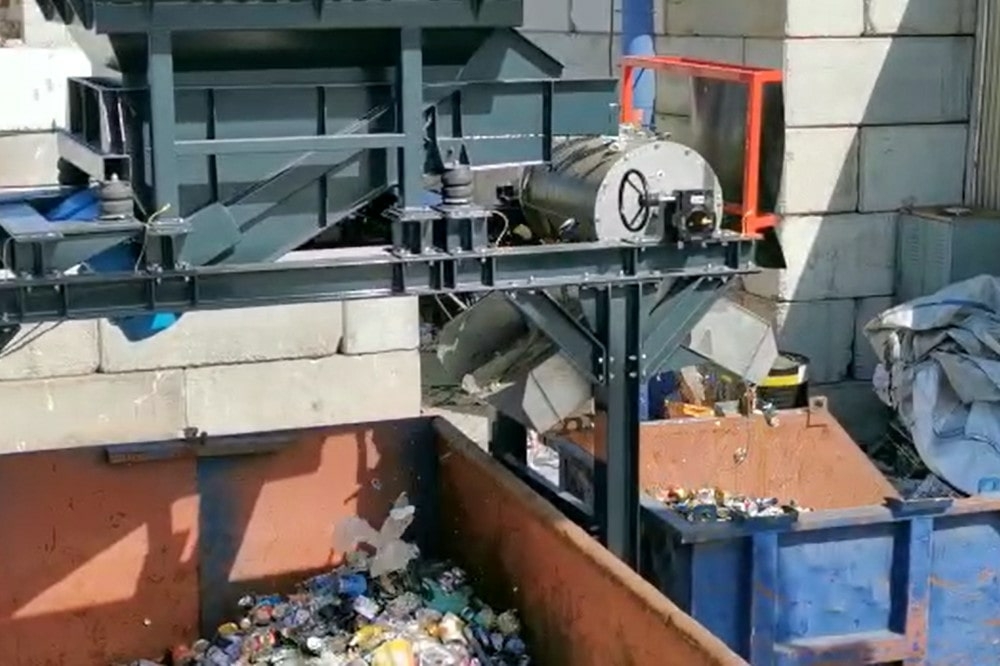 Separation goal
Separate the aluminum cans from the iron ones so that the maximum material uniformity (of both materials) is achieved. The aim is to prevent the contamination of aluminum cans with iron ones and to maximize the value of both the separated materials.
Result
We have achieved a very good separation level of aluminum cans from ferromagnetic contaminants while keeping the required production capacity of the sorting line.
---
Industry: Recycling
Application: The sorting line is designed to meet the required hour capacity of 125 m3/hour.
The separation line is equipped with a hopper, a vibrating feeder and a magnetic drum. The cans are fed into the hopper and fall onto the vibrating feeder. Thanks to the vibrating feeder, the cans are spread over the entire width of the vibrating feeder (and subsequently over the magnetic drum). This is very important for the final separation results.  
The material prepared in this way falls onto the magnetic drum with a diameter of 506 mm and a width of 800 mm. The drum is equipped with the strongest neodymium magnets and therefore enables a perfect separation of any ferromagnetic particles from the aluminum cans. While the aluminum cans fall into a corresponding container, the iron cans are attracted to the magnetic field of the stationary internal magnetic system and held to the rotating shell surface of the drum magnet.  The revolving shell transports the magnetic particles out of the magnetic field where they are discharged into a collecting container.
The entire separation system is automatic, without the need for human attendance (except for filling the hopper with the material to be separated).
Our sorting line is a compact device with high separation efficiency. We can produce it according to your requirements regarding the production capacity as well as the type of the separated material.
The materials to be separated:  Aluminum cans (originally contaminated with ferromagnetic objects)
Equipment applied: Separation line for the separation of magnetic cans