10. 2. 2023
Separation of ferrous particles from shredded paper waste (case study)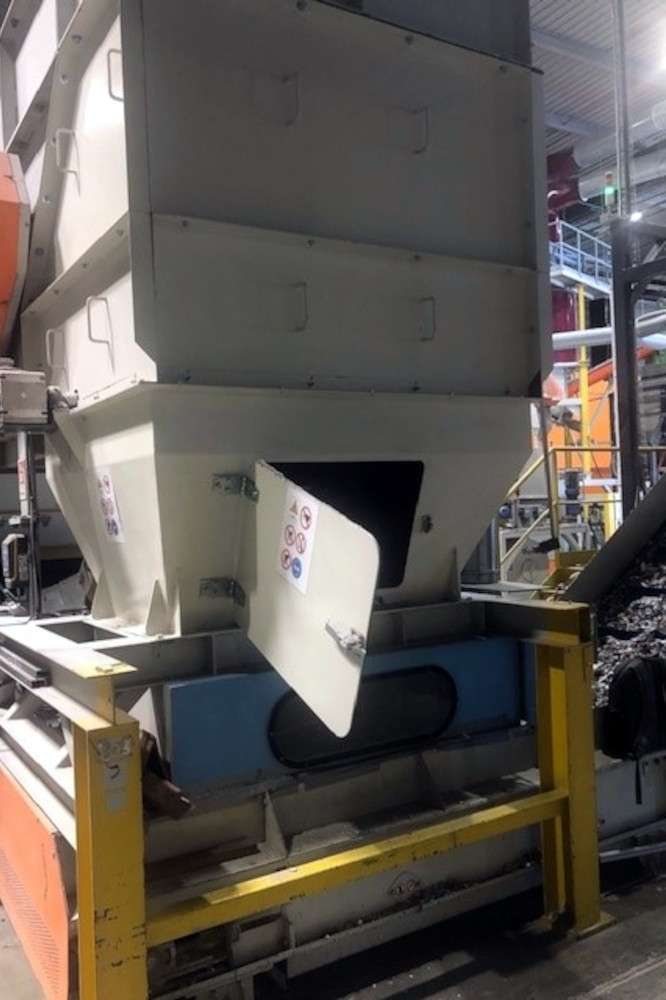 Initial status
A world leader in the manufacture of cellulose wadding converts daily tons of recycled paper into cellulose wadding.
Problem
The shredded waste paper (used as a basic raw material for the production of cellulose wadding) is often contaminated with iron particles, which can not only damage the expensive processing equipment, but also penetrate into the final product (cellulose wadding) and endanger the end user. That's why the cellulose wadding manufacturer asked us to help him remove iron particles from the shredded waste paper processed by him.
---
Solution
Finding a solution to this task was quite difficult, both because of the relatively high processing capacity (5 tons/hour), but also because of the large size range of the iron particles that had to be removed (from 1 to 160 mm). Another problematic factor was to select the best kind of magnetic separator and to find the optimum place for its application on the client's processing line. The first idea was to suspend an overband magnet with automatic cleaning above the belt conveyor transporting the shredded paper. However, due to the fact that the inclination angle of the belt conveyor was about 45°, the application of an overband was excluded (if an overband is suspended at an angle greater than 30°, its rubber belt will start to slide off rollers and the guide rails and the separator cannot work properly). As the magnetic separator could not be placed above the belt conveyor, we had to place the separator between the dosing hopper and the beginning of the belt conveyor.
That is why we opted for the magnetic drum MB 506 F 1100, which ideally suited (in terms of size as well as magnetic properties) the available application place. The customer decided to build his own protective case around the magnetic drum – and in order to ensure easier future maintenance of this appliance, the client asked us to modify the standard magnetic drum in such a way that both the bearing and the motor would be placed outside the planned protective housing. And since it was a relatively large and heavy drum, SOLLAU advised the client to purchase a manual four-speed gearbox (instead of the standard collet), which allows easy adjustment of the magnetic core position - and the customer gratefully accepted this recommendation.
Customer
French manufacturer of cellulose wadding
Benefits of our solution for the client
After 6 months of use, the customer is very satisfied with the efficiency of the magnetic drum. He also greatly appreciates SOLLAU's technical assistance and support in solving this challenging problem. Our magnetic separator fully meets his requirements, and if he needs to solve a problem in the field of magnetic separation again in the future, he will definitely turn to SOLLAU.
Applied ​​equipment