15. 11. 2022
Wear protection of a magnetic drum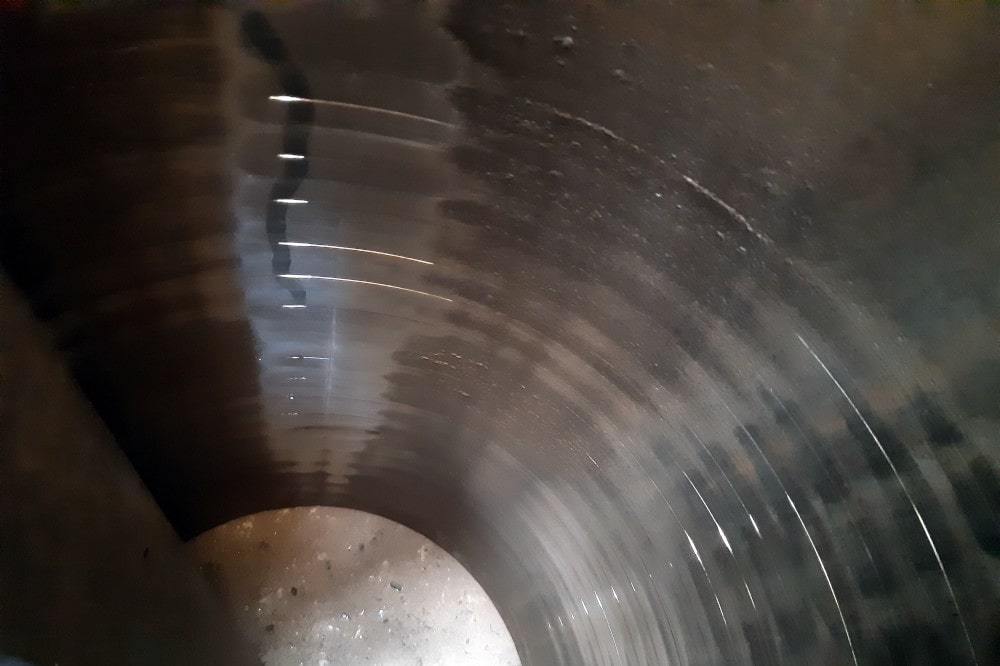 Initial status
The client uses our MBZ magnetic drum in housing for the separation of tramp iron (in the recycling industry).
Problem
As a result of the higher abrasiveness of the processed material, the drum cover was worn off. Subsequently, both the cleaned material as well as the iron contaminants began to penetrate inside the drum. Since there was a high risk of damage to the magnetic core, the drum had to be transported back to our company, where a relatively demanding repair (also from the financial point of view) had to be carried out.  
---
Solution
The characteristics of the processed material belong among the key data needed for the selection of the proper magnetic separator. If a client correctly specifies the material as e. g. highly abrasive, we can (depending on the degree of abrasiveness) offer him several technical solutions that significantly improve the wear resistance and the working life of e. g. a magnetic drum (the drum shell may be covered with plastic, rubber or ceramic or it can be made of manganese steel etc.).
Expert recommendation
The working life of a magnetic core (of e. g. a drum separator) is under standard conditions almost unlimited. However, the stainless steel shell of a magnetic drum is often subjected to a long-term wear leading to its damage. That is why our company modified the design of our magnetic drums so that the client can replace the wear covers by himself (and even without necessity of dismantling the drum housing!). If you buy our magnetic drum with a segmented wear cover, you will be able to quickly and easily replace a damaged wear cover by yourself.