18. 3. 2022
Gravity free-fall style metal detector QUICKTRON 05 A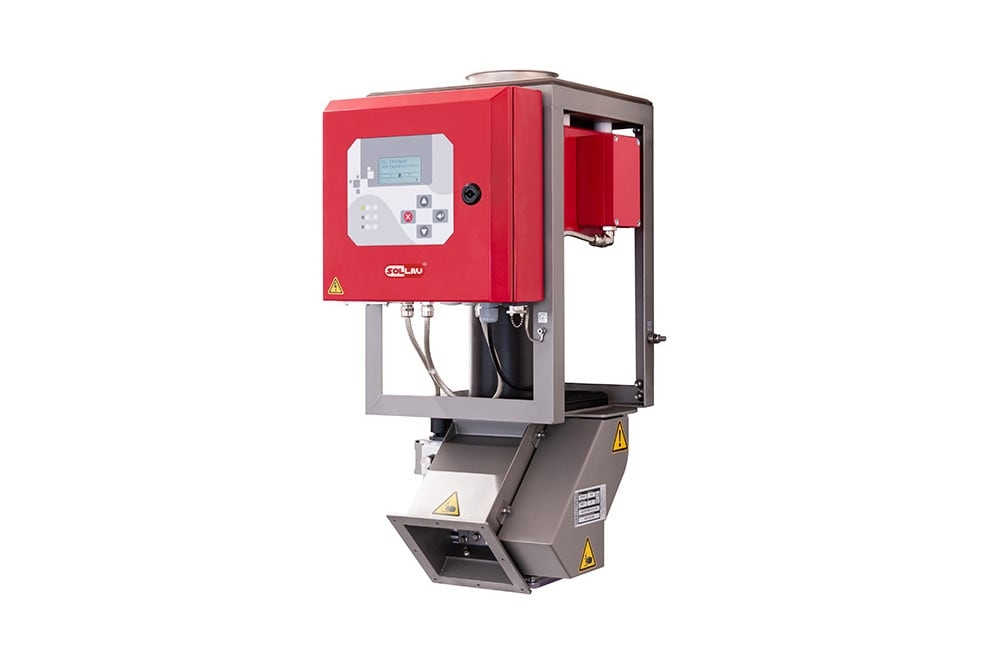 The highly sensitive gravity style QUICKTRON 05 A metal separator is used to detect and reject metal contaminants from bulk materials gravitationally transported in pipelines. The detector is fully automatic, equipped with a high-speed reject flap that instantly diverts the contaminant from the product stream and minimizes the loss of a good product.
The advantageous price and high sensitivity make the QUICKTRON 05 A the most often used gravity style metal detector used to check free flowing gravity fed bulk materials.
Digital signal processing enables excellent detection results and the robust detector design contributes to its maximum lifetime.
The QUICKTRON 05 A detector is easily integrated into existing installation thanks to its low overall height and compact dimensions.
---
Advanteges of metal detector QUICKTRON 05 A
Highest sensitivity in long-term operation
Low height and compact dimensions
Economical version - attractive price/performance ratio
Metal separator for installation in free-fall lines with apertures from 50 to 300 mm
Digital signal processing for best detection
Easy 4-button intuitive operation
Version for ATEX, high-temperature
Robust detector design for maximum working life
Proven by years of use in harsh environments