Metal detector TDK BAR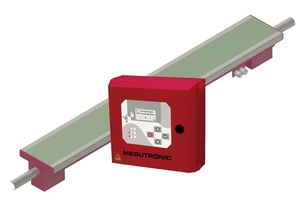 Single-segment ledgelike metal detector for thin textile fleeces or foil type belts/builds. Reliable detection of zbroken needles and other metal parts and it is also at humid products..
All metals both free and hidden in the material are detected and separated automatically.
Precise and positionally exact detection of metals.
Preserves the high-priced production technologies or monitors the quality of the product.
Quick disassembly thanks to poit-to-point pinning.
Made-to-measure length of detector.