Metal detector TDK PLATE 2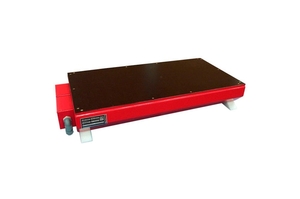 Mono-board metal detector for installment into conveyer belt , vibrating feeders and  material chutes.
All metals both free and hidden in the material are detected.
Good level of exactness of detection even in the rough conditions of industry.
For a medium height of the material on the belt.
Reliable preservation of the technology despite of low investment costs.
Reliable technology proved by operation of many years.
Quick and easy assembly.
Made-to-measure solution.