Metal detector PDK FLAKE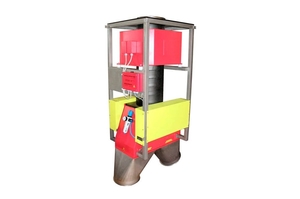 Metal detector for detection from foil flacons.
Automatic detection and separation of metals without the interrption of the production process.
All metals both free and hidden in the material are detected..
Evaluation electronics with synoptically organized buttons for easy putting in operation and control.
Double flap and big diameters of pipeline available ensure the fluent flow of material and it is at very light v-shaped flacons.