Metal detector PDK PLASTIC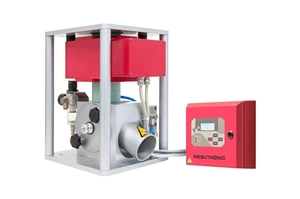 This detector has been developed to detect metals coming from plastic granulates, rtushings and powders.
It is used at pressing machines or extruders where the flows through and the space in the  detector is filled with the material continuously.
This type of detector has been developed especially for this sort of application.
Thanks to this the best results, safety in operation with keeping cleanability of detector can be achieved.
Option to save the product parametres
Digital evaluation for the best results of detection.
Monitoring of the process and status of detection of metals.
Standardized systém with a wide range of applications.
Robust design for the long service life.
The highest exactness in the continuous running.
Quick discarding of the metals detected for the minimum losses of material.
Complete disassembly without tooling.
All components are easily accessible.